---
Strange Little Girl Rewired
---
Flight recently teamed up with the very brilliant artist / producer and remix guru Chris Bentley, who worked his famous black magic on 'Strange Little Girl'. Chris has cut / spliced / glued and synthesised the song and we're sure it will make you want to dance again and again. You can now download the completed track here. If you'd like to hear more of Chris Bentley's work, be sure to check out his page at Soundcloud.
---
The Store with a little bit more
---
If you absolutely positively have to own everything we've ever recorded, here's your chance. All three of our studio albums are now available via Reverbnation. Our latest release, Pathfinder, is also up on there. They really do have everything (even stuff we don't remember). So why not pay a visit and see what catches your eye (or rather your ear)?
---
Ceremony In The Wild
---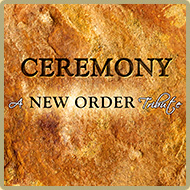 The album Ceremony - A New Order Tribute is now available. Flight submitted two tracks to the project and both are included in the final release. Your Silent Face is featured on the double CD, and Truth joins it as part of the digital download. A portion of proceeds from the sale of the album will benefit the Tony Wilson Award, a grant program established by The Salford Foundation Trust in memory of the influential Factory Records founder.

If you'd like to get your hands on the album right this minute, it can now be downloaded at iTunes and Amazon.
---
---
Fact File
'Isolation' provides further evidence of a creative imbalance. It's pop music for the depressed. A rather pleasant trip through a damaged mind.

---
---
Read Bill's

---
'Fiction Romance' is a real mover and shaker of a song. If it had a motto it would probably be: Why use a drill when you can fire a missile?

---
Album III
Sitting there doing nothing? Bored? To hell with all that, download our latest album now!
---
---
Glasnost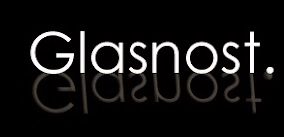 ---
We haven't always been Flight. We used to be called The Lost Movement. We later shortened this by dropping the Lost (we found ourselves!)